Photographer Reloaded... The latest goings-on in the world of Danny Higgins Photography!
Ref:
Date:
Location:
Photographer:
[clikcontent type=paymentBuyLink replaceable=true]
Ref:
Date:
Location:
Photographer:
[clikcontent type=paymentBuyLink replaceable=true]
New Danny Higgins Photography website unveiled!
18/12/10
Whilst the country is hit by snowstorms, Danny Higgins Photography create a storm of their own with their new website...
Just in time for Christmas, we are proud to announce the launch of our new website at www.dannyhigginsphotography.com. With great images demonstrating our work across the fields of live music photography, event photography, product photography and portraits we'd love to hear from you to let us know what you think!
Father Christmas... everywhere... as 700 Santas do their bit for charity...
07/12/10
Swinley Forest in Bracknell became the venue for 700 Santas and several Rudolphs for a charity 'Santa Dash' this weekend. Our
Charity event photography
team were there too.
Raising money for the Thames Hospice, we were on hand to photograph the now-to-be annual Santa Dash held at the Look Out in Swinley Forest near Bracknell. Three races took place, with under 5's, under 10's and Adults all dashing and prancing (geddit?) around the forest. An amusing sight, and some great photos - oh and some good money raised for a deserved charity to boot.
New bespoke furniture designers get a photoshoot for their new website...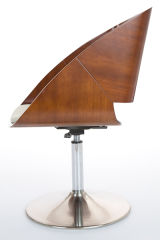 08/11/10
Farnham-based furniture designer Bubinga commissioned Danny Higgins Photography to shoot their new product range ready for launch of a new website.
The website is due to be live before Xmas, and is designed by 360design. We arrived in the morning and turned their showroom into a huge photo studio, then spent the day capturing the stunning furniture designs in all their glory. From bespoke 3-wood desks to the fantastic fold-up 'Gyro' rocking chairs, Bubinga's range is truly inspirational.
Danny Higgins Photography capture the West Drayton Mountain Bike Club in action..
24/10/10
As the West Drayton Mountain Bike Club (WDMBC) gathered for their latest Enduro race, we were there to capture the action!
The WDMBC met at Bordon in Hants for their latest Enduro race. With several groups of competitors, from pro to fun bikers, it was an event for all, and the photos demonstrate just how great the event was. Despite the cold, Danny Higgins Photography supported a partner photographer to help capture all the action on the day.
Boileroom celebrate 4 years of live music...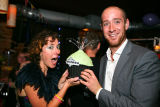 25/09/10
For the third successive year, Danny Higgins Photography was asked to photograph the birthday celebrations of the Boileroom live music venue.
The Boileroom has been going from strength to strength over it's first 4 years of business, with iconic performances from the likes of Newton Faulkner, Jim Bob from Carter USM, and the Bluetones gracing the stage at the venue. As Dom and the gang celebrated in style, we captured the whole night for their website and local newspaper coverage... and what a night it was! Fairy cakes, Live DJs and bands, and even a Robot beatbox... They sure know how to party!
Windlesham Now and Then - a new set of images by Danny Higgins Photography...
15/08/10
Danny Higgins Photography have been commissioned by Hillview News in Windlesham to bring the past to life with a set of images showing days gone by in the Surrey village.
The new owners of Hillview News came across many old photographs for Windlesham in the 1930's, showing several iconic buildings and roads in the village such as the old garage and Sun Inn pub. They commissioned Danny Higgins Photography to produce a set of prints showing the same views as they look today, resulting in some beautiful framed double prints for sale in the shop. For every sale, we will also make a donation to the Church fund, helping the community too.
Theory of Six Degrees launch their new single...
10/07/10
T6D launched their new Single last night at another gig at the ever popular Boileroom in Guildford.
Fresh from their performance as the youngest band ever at Glastonbury, the boys - average age just 13 - wowed a crowd of eager fans who rushed the stage at the first chord. We were there to photograph the performance, and have yet to recover from the crush that ensued! Still, everybody had a great night as the band continue to impress all...
A first as Danny Higgins Photography shoot a book reading...
29/05/10
Remember Carter USM? Well the lead singer, Jim Bob, is now a successful author.
We photographed him reading from his new book "Storage Stories" and playing a few accoustic versions of 90's Carter hits for those old enough to remember... and there were plenty of old fans singing along on the night!
03/05/10
Ever fancied being in front of the camera for a professional photograph, but been put off by the unfamiliar surroundings of a studio?...
...more
14/01/10
A dozen live music photographs have been selected to be featured within the portfolio section of the Professional Photographer website
...more
Danny Higgins Photography part of the West End Centre Arts Exhibition
11/11/09
Another chance to see some of Danny Higgins' photography at an exhibition in Aldershot.
The West End Centre in Aldershot is holding it's annual Christmas Art Exhibition from November 17th through to December 12th, with a private view on 16th November.
We will have some abstract canvases on display and would be pleased to see you at the private view - open only to invitees. If you are interested,
contact us here
, or simply turn up any other day throughout the month-long exhibition to see this and other art pieces, many of which will also be on sale.
Hey Negrita celebrate their new Album launch...
01/10/09
Hey Negrita celebrated the launch of their new Album "Burn the Whole Place Down" at a packed gig at Dingwalls in Camden.

And Danny Higgins Photography were there to capture the event on film.

Despite some disagreements between the sound engineer and the support act, resulting in fisticuffs and indeed threat of the venue being closed down even BEFORE the headline act hit the stage, this in itself was an achievement. However yet again Hey Negrita pulled a stonking set out of the bag.
Tricky photographed live in London
21/02/09
King of Trip-hop, Tricky, was photographed live last night at his first UK appearance in many months. Tricky, famous for his many collaborations and solo recordings in the '90s, appeared at the Shepherd's Bush Empire supported by the amazing One eskimO - a superb animation-and-chilled-out-music experience that's about to launch itself on the UK public. Danny Higgins Photography was there to capture the night.
Hey Negrita's new live album recording in London, photographed...
20/12/08
Hey Negrita, a superb London-based country band, commissioned Danny Higgins Photography to capture them playing the 12 Bar in Camden on Thursday 18th December.

The event was the recording of their 4th album - their first recorded live - and took place in the tiny, hot, sweaty venue, packed with ardent fans and friends. A superb atmosphere, and a tight, energetic and enjoyable performance (as always).

Look out for the CD in the New Year in all good music stores!
You can now find us on Photography directory websites
13/05/11